There are not a lot of experiences that change the way you look at the deeper realities in life. To fully extract the essence of your inner self, your soul and spirituality you will require serenity and tranquility along with a feeling of euphoria that liberates you from the cages that are inevitably formed around us. Treading on the slopes of Jura does exactly that.
There are so many elements that are so elegantly combined in one location that it is not easy to describe. Jura is a mountain range, at the France-Switzerland border, present in the Bourgogne-Franche-Comte area; it is famous for the various exciting activities that can be done here and also, quite obviously, the sheer beauty of these inspiring slopes.
Following are some features of the Jura Slopes, what activities await you here and how you can make the most of your trip to this region.
Hiking At The Jura Ridgeway
A good place to start your astounding experiences in this region is to go for a hiking trip in the silent and beautiful Jura Ridgeway. It is very long, and it can take seventeen to eighteen days to walk from one end of the trail to the other. This makes it ideal for people looking for peace and quiet. The areas surrounding this trail are mostly inhabited by French-speaking people and it starts from Dielsdorf and ends near Lake Geneva.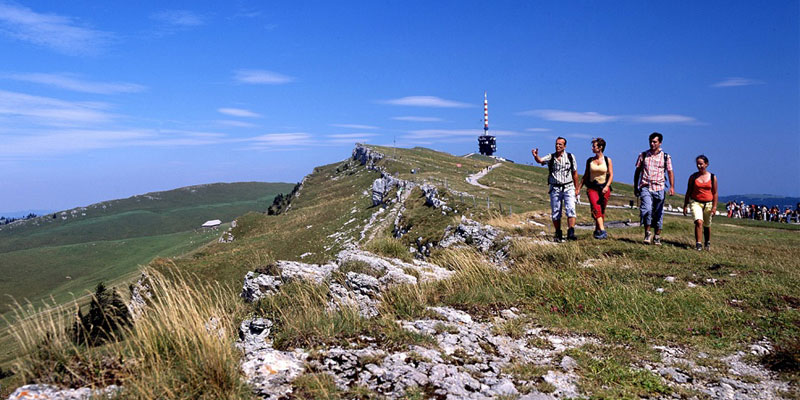 Many tourists each year make it to these slopes to enjoy their time and indulge in activities like cycling and skiing. Skiing downhill is a wonderful experience, the slopes are so perfect that it makes skiing effortless and even more enjoyable than usual. Tourists are also seen cycling in the area to make the most of the fresh air and the revitalizing environment.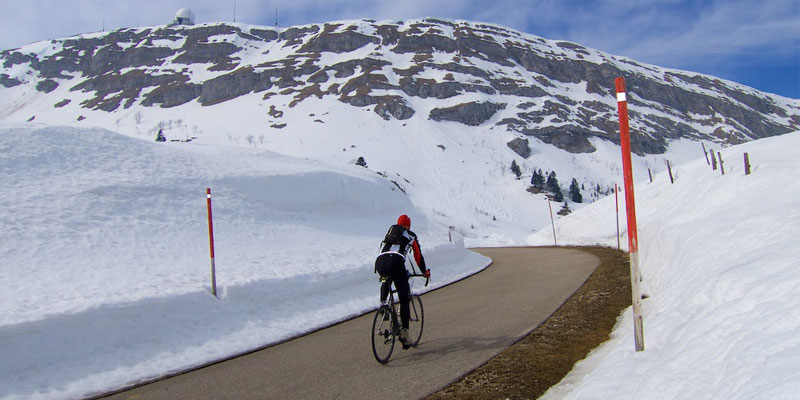 Learn About History At Fort De Joux
Chateau de Joux, also known as Fort de Joux, is a historic fort in the Jura mountains located in France. It was built in the eleventh century and still exists today which makes it a popular tourist attraction for that reason itself.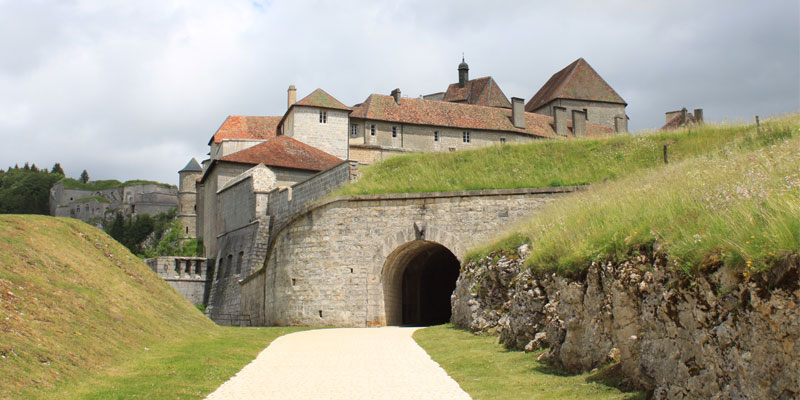 It is a beautiful fort and located in a way that it creates an extraordinary scene. It has been upgraded over the years and was used since the time it was built, up to the first world war when it was used as a prison and played a role in the defense of the area. It is now a preserved historic monument for visitors to come and enjoy.
Jura is known for its many beautiful gorges but one that truly stands out is the Taubenloch. It is almost two kilometers long and a popular tourist attraction in the region. You can go for a walk in this gorge and feel how nature finds so many ways for us to be thankful.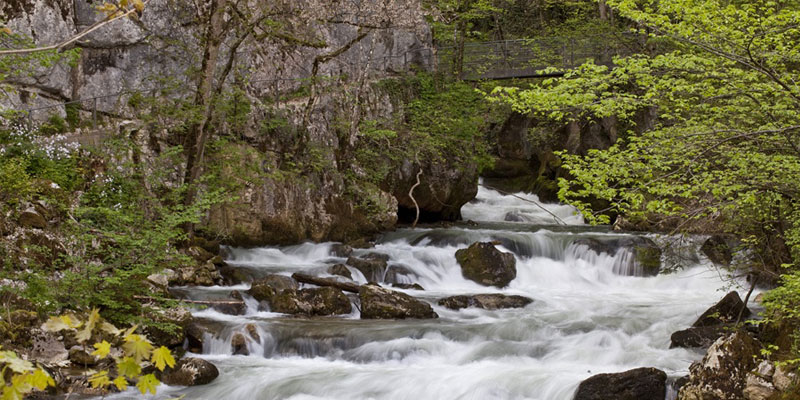 Some area of this is off-limits because it has been declared as a natural protected area owing to its delicate beauty and structure.
If you are a huge fan of witnessing breath-taking landscapes and scenic beauty then you should climb to the top of the Chasseral which is a mountain in the Jura which overlooks lake Biel. The view from the top is bound to put you in awe for it is the most isolated peak in the region and gives the widest view from the top.
You can find your way to the top through the various summits that are there. Tourists have always expressed a lot of excitement coming here and continue to do so.
Another Natural Attraction: The Creux Du Van
The Creux du Van is truly a masterpiece of nature, there are not many sites in the world with the features that nature has bestowed upon it. It is a naturally carved out semi-circle shaped amphitheater-like attraction which rests at the center of a reservation for nature.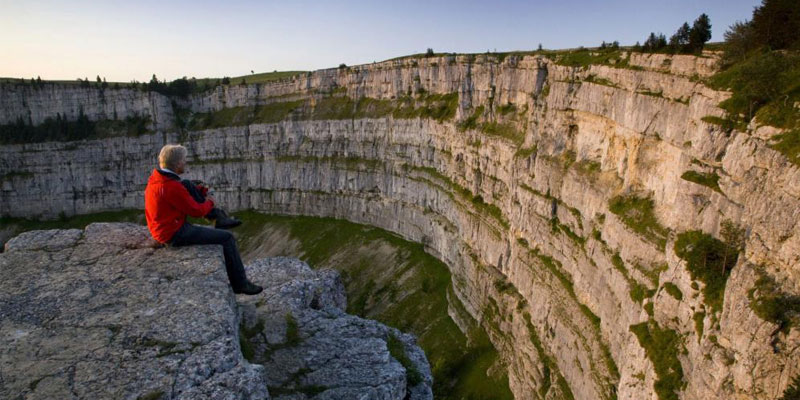 It came into existence as a result of natural semi-circled landslides which resulted due to water erosion. The area is inhabited by splendid Ibexes which are counted to be seventeen in number right now.
There are a number of different hotels, resorts and tourist attractions on the route the slopes of Jura as well, you can learn more about the skiing opportunities in Jura by visiting this link.